Payment systems in vending machines
As we specialise in remote communication, we at Blackblox Ltd. have helped several customers make their machines smart. Vending machine payment systems simplify food and beverage billing with online payment. As well as withdrawing cash and simplifying processes, the customer also gains better insight into the business.
Sign up for a free consultation. Together we will find the best solution for you.
We have developed our own MBD devices that communicate with a central server via a 2G or 4G network to provide additional services at food and beverage vending machines. These include card payment options for time registration, telemetry and integration into other POS systems.
The ATM is our product that enables cashless payments at vending machines in businesses. Through the ATM, employees can top up any amount of money onto existing time registration cards. They use them to make purchases and payments at coffee or vending machines within the company.
Additional cards for external employees and guests can also be provided at the ATM. The ATM can also print and display sales receipts.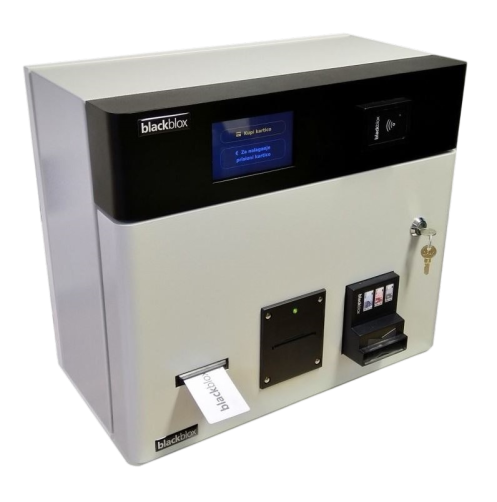 Blackblox Ltd. experts allow you to upgrade your chosen solutions with special customised solutions. This enables your systems to adapt to your business and at the same time meet the high professional and legal requirements.
Do you have a question? Contact us.
The BLACKBLOX real-time vehicle and cargo tracking system meets the highest demands of road hauliers, passenger and logistics service providers.